THE VIETNAM VETERANS AND THE FURTHER ADVENTURES OF THE VIETNAM VETERANS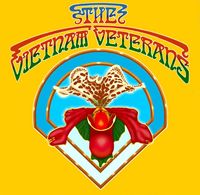 Our story so far.......
Well I guess I could write a book about our adventures but I'm too busy to do it. Anyway, nobody would buy it! So this is a short story of what were the Vietnam Veterans and what they still are... The roots of this long story are very deep. They started their growth in the second part of the 60's. Greg's brother and I had a band. Greg used to show up to rehearse with us from time to time. We were only playing covers of our favorite bands: Rolling Stones, Who, Them, Kinks etc.... I don't know why (probably girls!) but we stopped this band without any project and without any split. I then played with a Rhythm n' Blues band, an afro cuban styled band(!!!) and a really psychedelic band. I had a lot of fun with this group but our drummer was sent to jail ("political" armed robbery). I had an old Hagstrom guitar and a Schaller fuzz box. I loved this band and our followers! Those were the acid days and we were only playing long and trippy improvisations.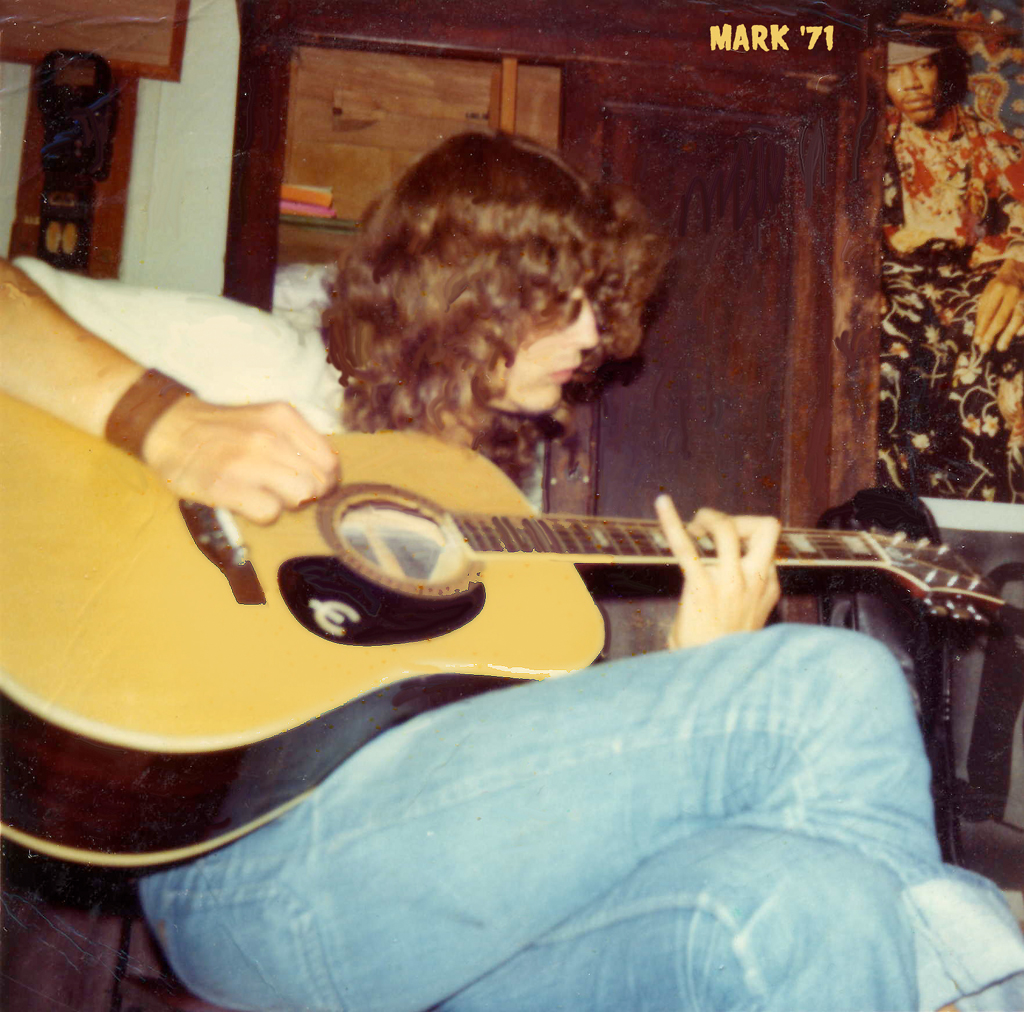 This thing stopped during the early 70's. I then turned acoustic and mostly played in the streets with random friends. Then I had to go to Germany to spend one year as a Phrench soldier. I guess they thought I was a bad soldier and my beloved officers sent me to work in a hotel in Tubingen. That's where I ( ten years!) later met Hans Kesteloo, who happened to become my best friend and my label's boss. During my university years, I mostly listened to a lot of music and organized great gigs: Flamin' Groovies, Tyla gang, Dr Feelgood, Eric Burdon and many others, with friends. I was spending a lot of time writing about my favorite artists in several magazines. That's why I changed my name to Enbatta. I didn't want any rock critic to know who I was! My real name is Labat... I had the chance to meet a lot of my fave artists and I soon started rehearsing with bands again. Some of the bands got some fame after I left them, but they didn't play my kind of music anymore... No regrets! I started writing my own songs in the late 70's. I still have some cassettes, I guess! Many of the songs were later used on our first album.
Greg knocked on my door during this period. He was just back from Africa. I had many guitars in my living room... We were two VV's. I opened a record store in 1981. We had a gig for the opening of the shop. Two bands were playing: the Dazzlers and Tango Luger. That's when I met Lucas who was playing keyboards with Tango Luger. Charly Markarian was playing guitar with the Dazzlers. He later became one of the Late Veterans and he is still playing with Lucas in the Mediums!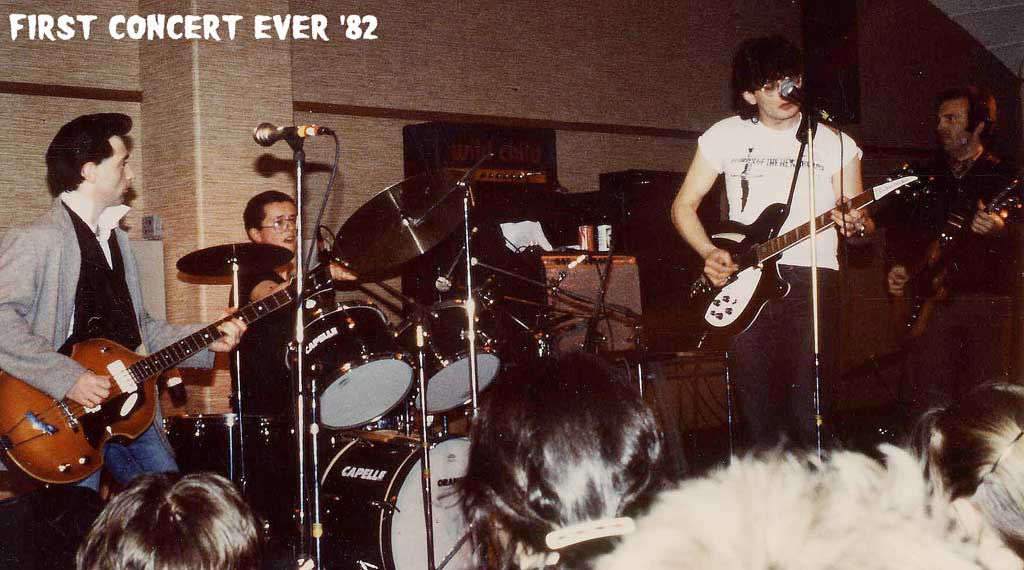 Angelo came to my record store. He was playing bass with the Snipers. We became three VV's. We started the band with Greg's brother on drums. He was a good drummer but I guess he didn't really want to be in a real band! So we had to find a drummer... We found two drummers! They play on our first cassette and they were playing on different songs on stage! We were five VV's. I really don't know how but our cassette (we maybe sold 200 of it) reached Eva records in Paris. They gave me a call and asked us to make an album! Will I ever know who gave them a copy of a cassette he had bought in my store? Anyway, we were the first band on Lolita records... we went to Jacky Barbier's " l'ouest de la Grosne" studio to record our first LP within three days (including the mixing session!) with D.D. on harmonica, a third drummer and Lucas on keyboards. We were eight VV's on the first LP! Only one drummer is on the cover because the other ones had left the band before the photo session... Strange band! The cover of "On the Right Track" was a tribute to the Ohio Express. I thought everybody would have noticed but nobody did... Few people knew this LP from this bubblegum band, it seems...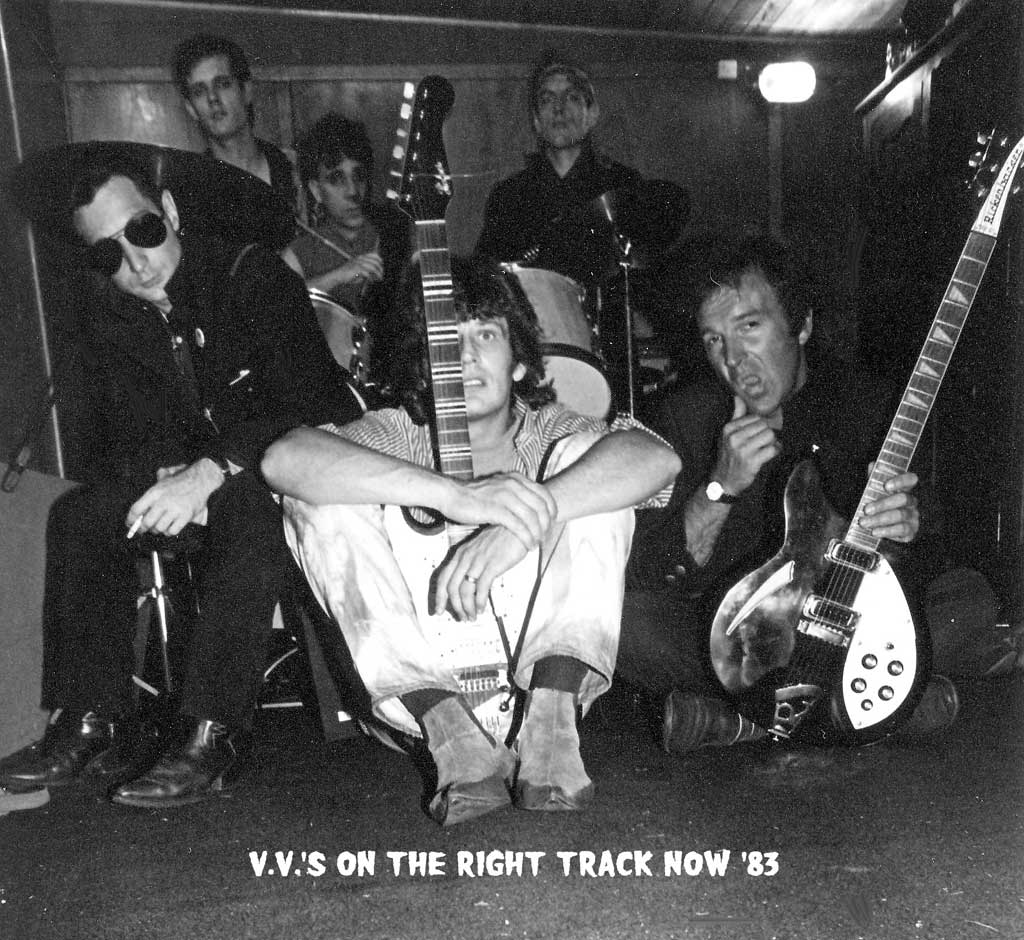 We then played gigs and sold quite a lot of records outside of France. Our label asked for a second LP. We liked it and went to Jacky's studio again. A great place with great people. The late Jacky was a fantastic human being. He mostly worked with Jazz musicians and with guys from Soft Machine, Gong, Magma and other prog. artists. He was very happy with us because he had roots in old acid rock! We had some changes in the band. Martin became THE drummer and we got rid of D.D. who was a nice guy but we didn't want harmonica sounds on most of the songs... Our second album "Crawfish for the Notary" has been recorded within ten days. I even wrote My Trip in the studio while everybody was still asleep.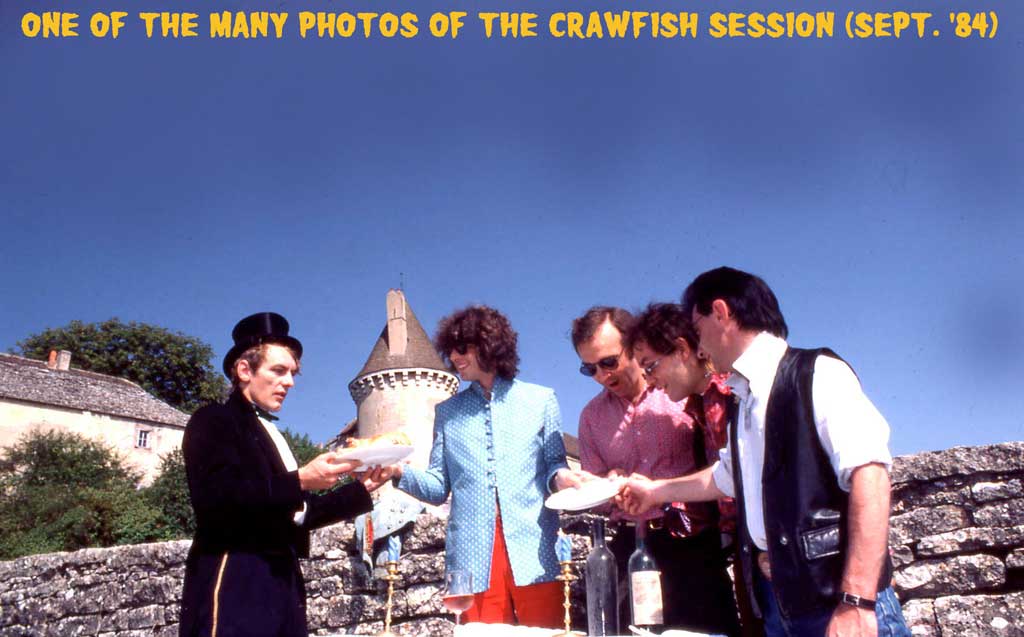 We played quite a lot. Hans Kesteloo called us from Germany and he filmed and taped our German shows. It soon became a double LP called "Green Peas"... 1984... I found some bands for our label, Lolita, among them the Inmates. Lolita released their live LP and it was a big success. Unfortunately, their next LP didn't work and the studio costs were very high. Big problem for Lolita who needed money and found it where they could...... Lolita was making deals with Bomp records. Greg Shaw came to Paris and he wanted the Vietnam Veterans for his Voxx label. The project was an LP with on side one a compilation of songs from our two albums. The second side would have been a long live version of The Trip, Kim Fowley's song. Greg was an old phone friend of mine (although he didn't know I was the singer of the VV's) and we spent the next day together in Paris. Lolita didn't want to give him our songs because the live song was my property. It was a gift for Greg who, in the past, had offered many rare records to me. This guy was great. Never believe the few frustrated artists who told he was a crook! Anyway, he didn't get our songs and our money was not coming.
When I told the story to Hans Kesteloo, (one of Lolita's biggest customers!) he decided to start a label for us. A few months later, "Green Peas" was released and Music Maniac had the rights for our previous records! We had very good sales on this one! We soon went to a new studio to record "Ancient Times." We had money for it and time for a great record. We were one of the first bands who had a digital mastering. Big success and great reviews, even in the HiFi magazines. Very successful gigs. The golden age for our band!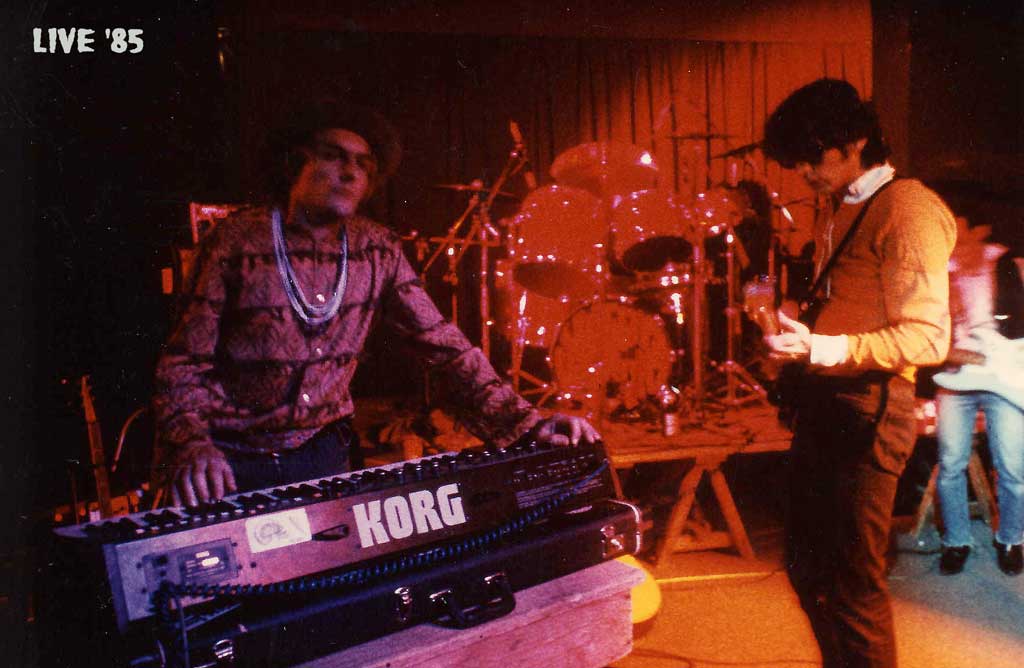 "Catfish Eyes" followed. We had a great time doing this one. Lucas was very active in the studio, learning a lot of tricks he would use in the future. We were working 26 hours a day! We knew it was supposed to be our last record together... It was a deal between friends. I don't exactly know why but this record went beyond my control. Too many studio oddities. I didn't have the control and we knew it would be impossible to play most of the songs live in concerts. Strange feeling for a good album I will never completely like... Then came the last official VV's concerts. The last ones were during the Psychomania tour. We played Heidelberg, Hamburg, Berlin and Bochum. Last one after five years of Vietnam Veterans gigs. We then flew back to Paris and went our separate ways at the airport... just to meet a few days later and work on "Days of Pearly Spencer."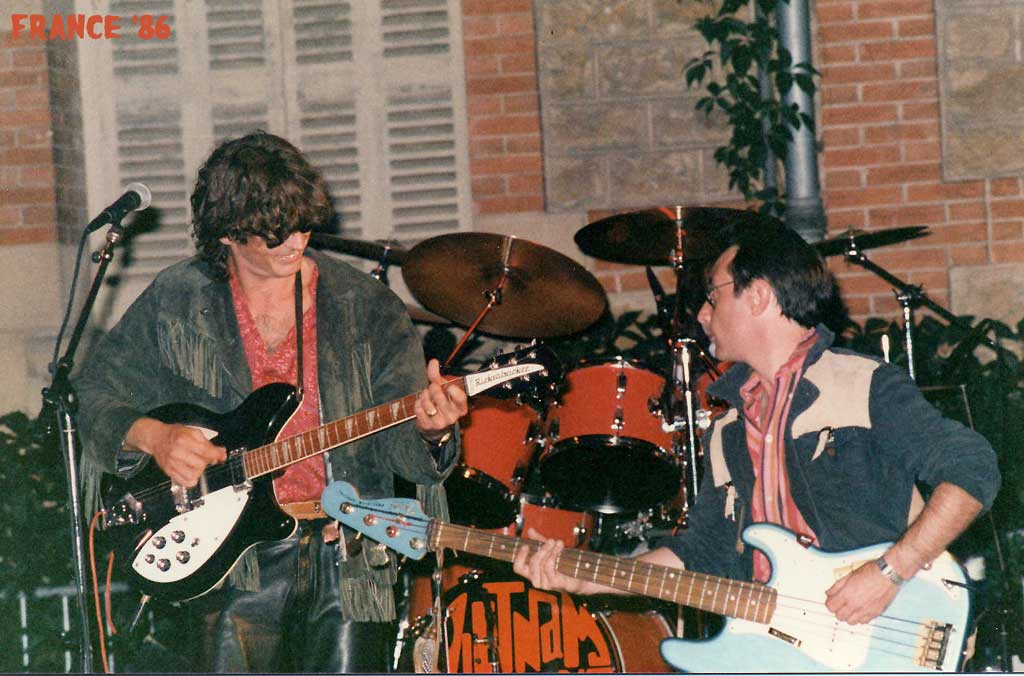 I remember some other gigs too! Not that bad for a 'resting' band... Anyway, we all still see each other after all these years! So "Days of Pearly Spencer" was our real last LP and our first CD including the live Trip Greg Shaw never had! 1988 was a very busy year for three retired Vets. My solo album and the Vietnam Chain concept..... I guess it would be a good idea to mix "Hidden Passions" again... Some songs deserved a better sound. Martin and I really like this one. Some of my best songs and I told Lucas I didn't want keyboards on my solo records. With keyboards, it would have been the next VV's. We had met the Daisy Chain during our last tour. I fell in love with Before I Go! This song should have been a classic, a permanent hit. So I called them and I worked for Jani's voice. All my songs were written for her. None of their songs were written for me... so I stole Before I go and I think our male/female version is one of the best songs ever! Jani is great and she found just the right way to tell the french words.  This created the Vietnam Chain offerings of  "Before I Go" and "Susmoala Beat."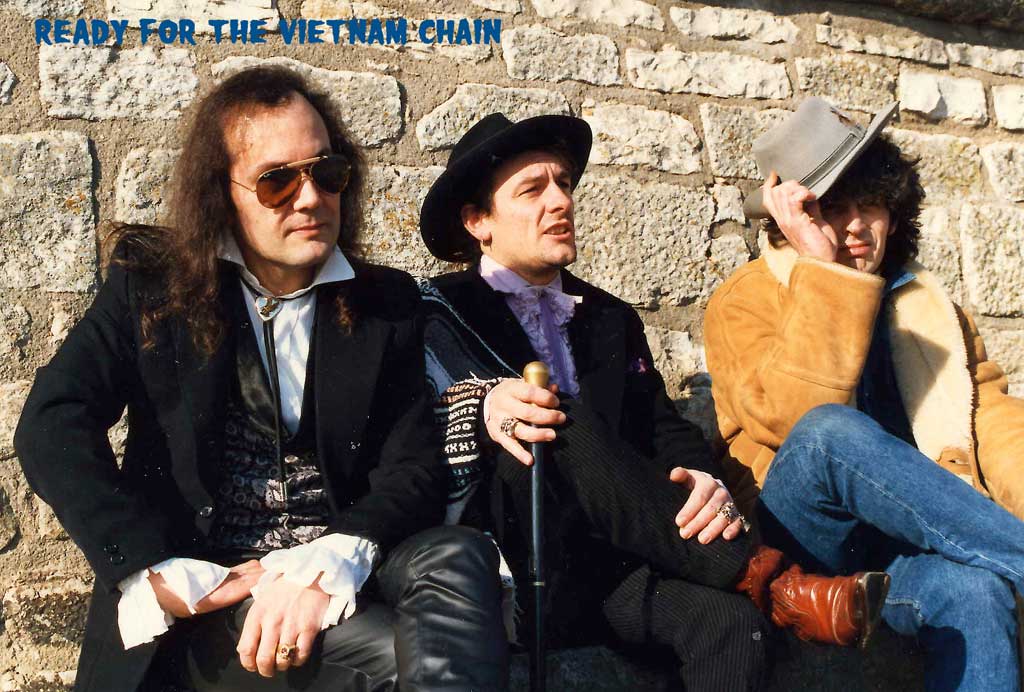 Lucas was now the owner and the Kaiser of our studio. We spent the next months building the band Lucas and Martin always wanted to have. The Late Veterans were a great live band. Charly is one of the best guitar players I've ever heard. I knew him when he was a very young rockabilly virtuoso. Olmer was a friend of Lucas, a very nice guy and a great bassist. Our concerts were incredible... but our studio work didn't match what our label expected. Years later I still think that most of the songs are very good but some of them could be better with my minimalist guitar... Well, the record is still unreleasd but a few songs appear on two compilations... on Nova Express records. I was a little bit annoyed by some human sides of the end of the Late Veterans. We were still owing money to Lucas for his studio work. After a few gigs somebody said he didn't want to give his money to Lucas. It wasn't fair...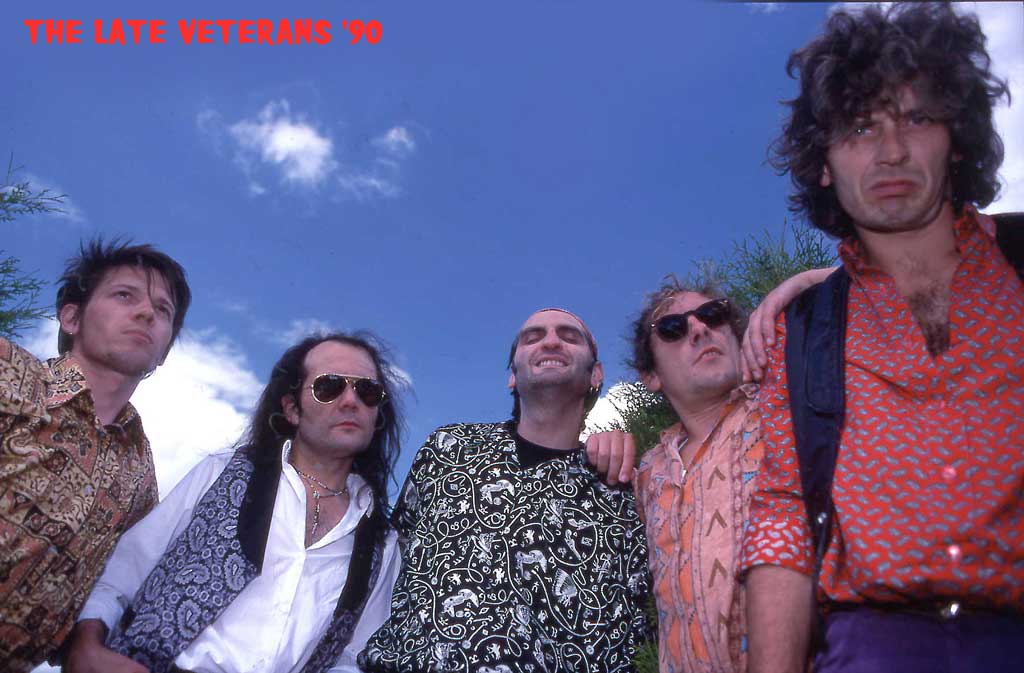 I had a lot of fun working on the Smiling Droopies project. The idea was to throw three guys in a studio with very sad acoustic songs. The whole thing ended with endless laughters, the Droogs joining us, perfectly produced songs ... and Music Maniac who said OK but we only want YOUR songs, Mark, but I kept them! I will probably release my songs on an acoustic album, someday ... 
During the following months Martin, Fred (Silly Things) and I started a new band. We even built our own recording studio in Martin's farm. I bought all the recording equipment and I made my first band recordings (on eight tracks). I'm rather proud of this record. We were a very good trio. We were supposed to have a German tour in November but for some very complicated and financial reasons, Martin was out of the game... and the band, The Thyrd Twin, stopped without a word, leaving a CD "Churls" on Music Maniac and some rehearsal videos on YouTube... Then it was too much for me. I had a lot of hope in this band, a lot of money too... I made the promise to stop playing in bands!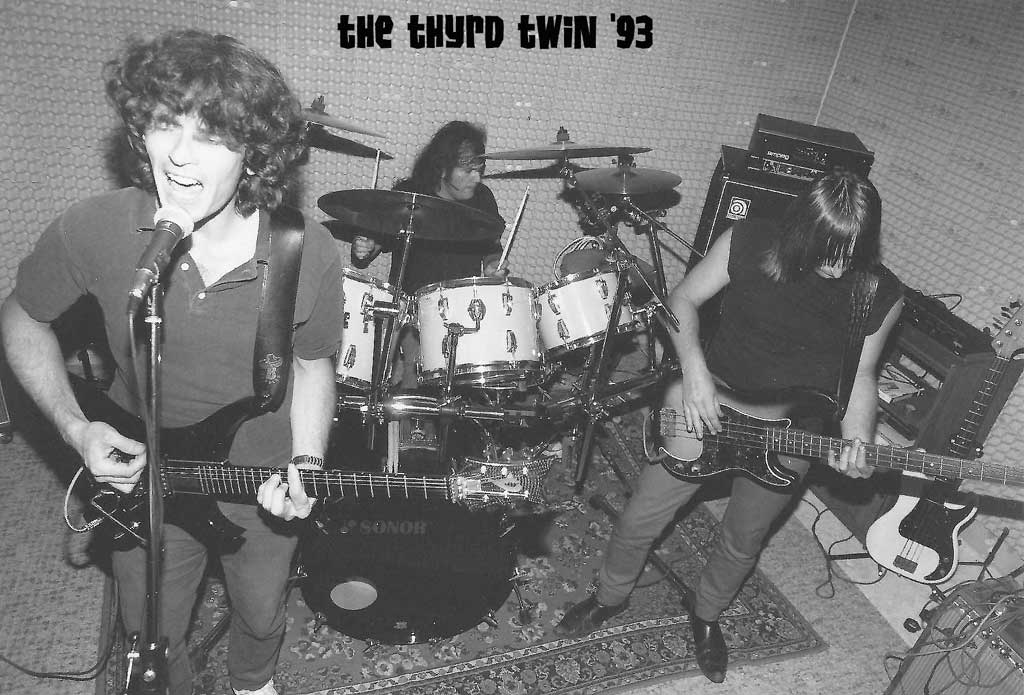 I then started recording acoustic songs, some of them with Martin on guitar. Martin had started playing country music with his girlfriend. Lucas was busy with his recording studio. I just met him once when I sang a song on his Heavy Friends CD. I lived a quiet life, away from the bands...away... during ten years. Until Lucas called me: "we could do something for fun, just you and me. Write some songs". Well it ended with an album, a new band and concerts... and a lot of fun again! Only shadow for me: Lucas didn't want Martin in the band. Old stories it seems! Our first album as the Gitanes, "Cloudy Draw" was released on Nova Express. I played all the guitars and Eric, (the Mediums) became our drummer. We had to find a guitarist to play live. I already met James at the studio. I liked him very much. He was my choice although I had never heard him playing! Just because he was a nice guy and luckily he turned out to be a great guitar player.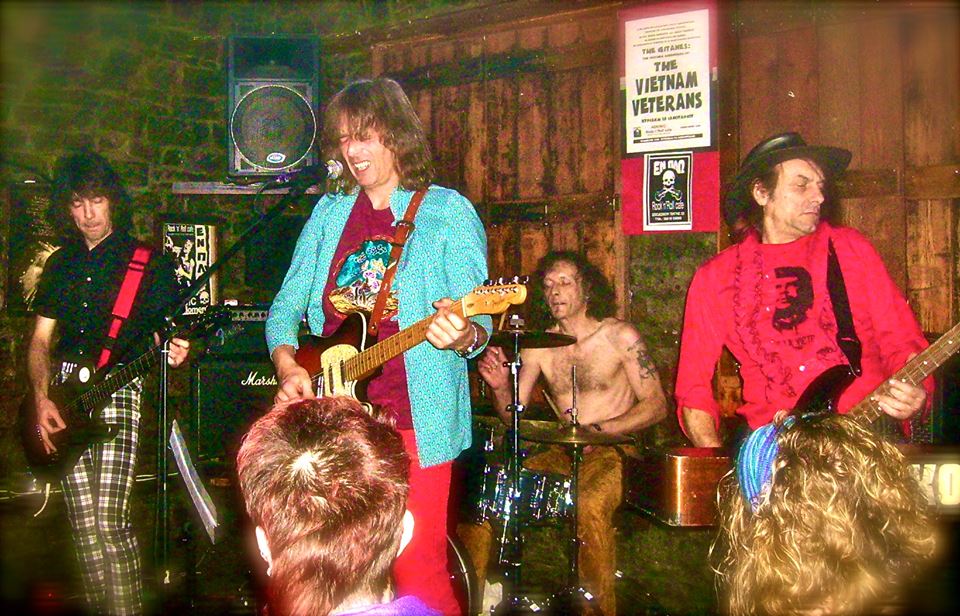 We had our first flight to Greece and I finally understood why Hans wanted us to play there during the 80's. Greece is like our family now. We have a lot of fans there and they perfectly fit my southern roots. We've made three tours there since we started the Gitanes. There's only one problem with them: they will never call us the Gitanes! I never saw such a thing: people asking for autographs in the street! A second Gitanes album followed on Music Maniac, "Strange Girl." I still think it's the best record I've ever made... Lucas is a real studio wizard and I think we don't have limits anymore... Now I just missed something: I wanted a band with Martin. I hoped Lucas would join us. James, hopefully on guitar. I had songs. We just needed a bassist...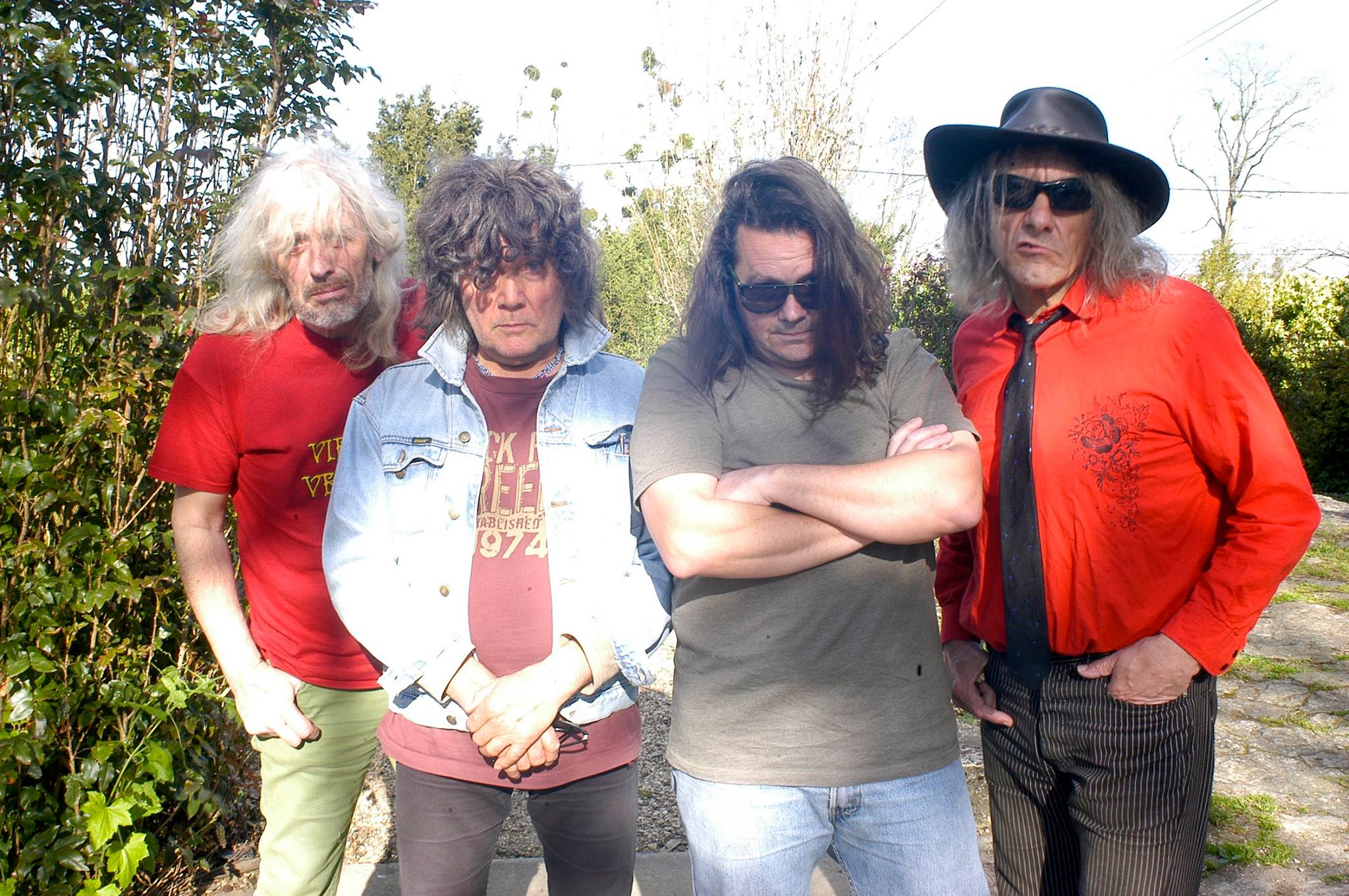 By the way, the band is now a quartet! James has left us and maybe left music... Martin is back on drums and Lucas on Keyboards with Peter McConnel on bass. Peter is a multi talented american boy who can play any instrument from clarinet to sitar! He's mostly a great guy and he fits perfectly in the band! We've recorded a great album together, "A Fistful of Love" and are now ready for more tours.......
To be continued... Mark